Welcome to the Rural side of our web site.  Coyotes are controversial predators all across the United States.  Some people want to treat them as pets and some people want them all removed. There is also a fair amount of misinformation being disseminated as to the nature of these animals.
Livestock producers and land managers have always struggled with how best to control damage caused by some of these animals. We will explore issues that affect Livestock Producers, Quality Deer Management Areas, Outfitters and Hunt Clubs.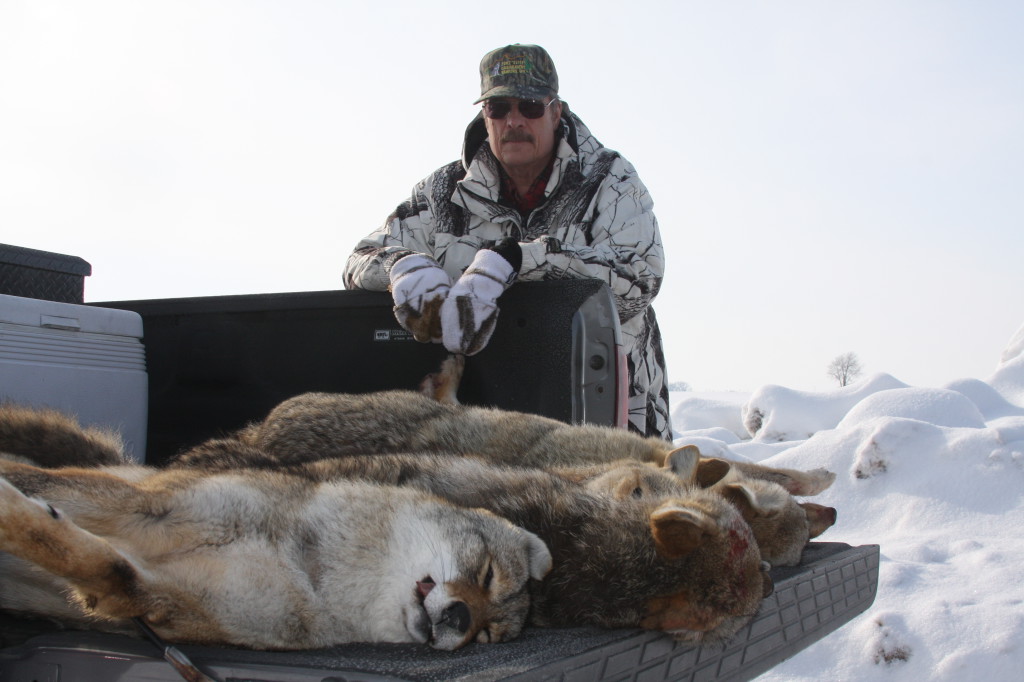 Hello I am Dave Munch.  I have been resolving coyote/landowner conflicts for approximately twenty eight years.  My business partner is Rob Erickson who specializes in Urban coyote issues.
Our website is designed to educate you as to how these predators behave and how to stop the damage that they cause.  The methods we suggest or use ourselves to remove problem animals is based on scientific behavioral research of the animals and my twenty eight years of hands on work with damage caused by these predators.
You will find no hype or scare tactics associated with our website, just the truth about predators.
If predation becomes a problem in a rural environment and you contact us for assistance in solving the problem, the following steps will be taken.
We will survey and access the damage to determine the cause of the predation (coyotes, raccoons, domestic dog, etc.)
We will recommend proven methods to stop the predation (Trapping, shooting, best Land management practices, etc.)
We will implement those procedures to ensure a positive solution.
To have an impact on predator damage, control methods need to be applied at specific times of the year for extended periods of time.  Sport hunting alone cannot resolve predation problems.
We are professionals with over seventy years combined experience, licensed and insured. We are always available to answer your questions, contact numbers appear throughout the website.